AMEE Grant for Medical Educators working in Resource Constrained Settings (MERCS Grant)
The AMEE Grant for Medical Educators working in Resource Constrained Settings (MERCS Grant) aims to provide financial support to HPE scholars working in emerging, disadvantaged, and/or resource-constrained settings to create opportunities for health professions education research. These include regions where there is ongoing conflict, migration, poverty, and insufficient access to basic health care and services, and/or contexts with limited resources. 
Eligible institutions are from countries classified as economies in transition and developing economies 
The grant covers areas appropriate for health professions education research such as: 
Teaching and learning in all settings and scenarios (e.g. classroom, simulation, clinical context)

 

Assessment of learning (e.g. process, outcomes)

 

Curriculum development (e.g. new courses, new educational strategies, new programs)

 

Evaluation

 

Student selection

 

Planning and implementation

 

Structures and processes (e.g. local, national, and international institutions)

 

Mentoring and faculty development

 

Student wellness and support (including of community and of diversity)

 

Leadership

 
One grant is available up to £2,000 GBP. The grant also includes a single one-year free AMEE Individual membership, plus access to the full set of AMEE Guides online via the AMEE Resource Centre. At the request of the winner, a research mentor from the discipline in which the work is envisaged may also be arranged.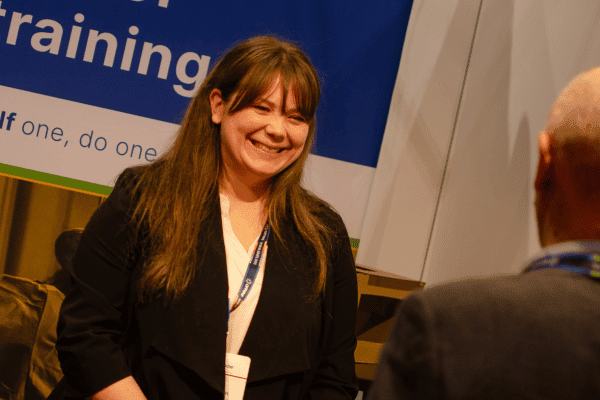 29 March 2024 (Midnight, UK Time): Closing date for proposal applications  
July 2024: Applicants notified of the outcome of their application 
To apply for a MERCS Grant, you can submit a proposal outlining your project below: 
The application form includes: 
Details of the Principal Investigator and any Associate Investigators.

 

Research project proposed start and end date (max. 2 years). Successful applicants will be notified of their award in

July 2024

. Project start dates should commence after

August 2024

.

 

Title of proposal.

 

Scientific summary where the significance of the project is explained (max. 200 words).

 
An outline of the project (max. 1000 words in total), including: 

 

-Problem statement/topic/issue

 

-Overall aims and objectives

 

-Methodology – at least 1/3 of your summary should address this area (study design, participants, methods, recruitment and data collection procedures, analysis)
Dissemination and Implementation Plan (max. 200 words). This may include the following: 

– Publication and presentation in local, national and international forums

 

-The building of local or national networks through the outcomes of this project

 

-Development of communities of practice within the local institution and the national context – both real time and virtual

 

-Specific ways in which the research may impact medical education locally or internationally
Contributions of the work to the applicant's immediate/local community (max. 250 words) – a brief narrative describing the applicant and teams' current position within the community of practice in their country, and the extent to which this grant will help develop that community further.

 

Contributions of the work to a broader audience i.e. outside the applicant's immediate/local community (max. 250 words) – specific rationale for why the study will be of interest to people outside the institution where it will be conducted.

 

Budget and Justification – Sum of money requested, along with a justification (max. 200 words). The application form will allow the upload of additional documentation to evidence costings from your institution/organisation.

 

List of any references.

 
Each section should include a word count. Applications which go over the word count will not be reviewed. 
Selection Criteria and Review Process
Submissions must be from groups/teams (whether existing or formed for the purposes of the proposed project). Applications which do not fulfil these criteria will not be reviewed. 
Proposals are evaluated against the following criteria:  
Relevance, and clear goals related to health professions education and the specific gains for learners, faculty and/or patients.

 

The extent the proposal builds on the work of others (literature and theory) and demonstrates current knowledge of the field.

 

Appropriate methods (data collection, instruments). To what extent is the proposed project feasible?

 

How and to what extent will effective communication of the project and its results be accomplished (dissemination)?

 

What is the potential for national or international impact (research) in addition to local relevance.

 

Potential to further develop the community of practice within health professions education in the applicants' local/national setting.

 
Applicants will be notified on the outcome of their application in July 2024. 
Please email [email protected] if you have any questions.