Submit your Abstracts for AMEE 2024
AMEE invites abstract submissions relating to any aspect of health professions education across the continuum, from undergraduate through postgraduate to continuing professional development.  There are multiple presentation formats available for you to present your work and ideas.
Deadline Date:
31st January 2024 (23:59 hrs UK/GMT): Short Communications, ePosters, Conference Workshops, PechaKucha(TM), Point of View, AMEE Fringe

Please take a few minutes to review the abstract submission guidelines before you proceed with your submission.
We have implemented the Oxford Abstracts System.  Please click the individual links below to submit your abstract :
Tracks & Educational Themes
The track and educational theme you choose for your abstract will determine which reviewers it is sent to, and which group decides on its inclusion in the programme.
Please be sure to take care when selecting as submission to the wrong category may result in rejection even if the quality of the work is good. Some submissions will span more than one theme, and you should choose which one is the best fit for your work.
At the discretion of the Programme Committee, you may be offered a presentation slot in a different themed session if your abstract was rejected for inclusion in its original category.
Assessment
Supporting Learners
Admission and Selection
AI
Equity, Diversity, and Inclusivity
Humanities
Interprofessional and Team Learning
Patient Safety
Sustainability and Global Health
Technology Enhanced Learning
The theme of AMEE 2024 is 'Develop your educational career: connect, grow and inspire with AMEE 2024'. 
AMEE 2024 will focus on how best to use existing knowledge to guide practice, develop new knowledge, and consider how our work is helpful for learners, patients, and society.  
AMEE 2024 will promote and inspire excellence, collaboration, and scholarship across the continuum of health professions education.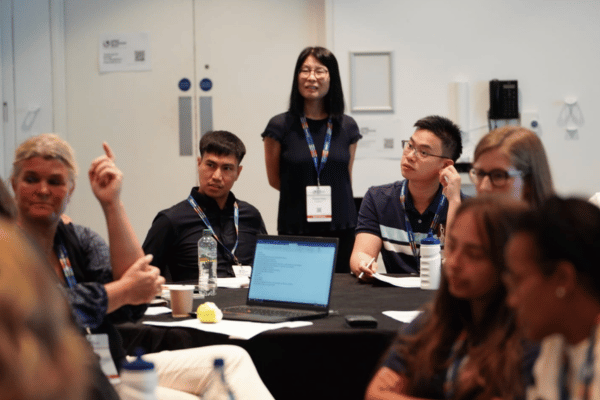 In addition to selecting a track and educational theme you will be asked to indicate which phase of education your work is relevant to, which will allow it to be considered for inclusion in any CPD or Postgraduate tracks in addition to any theme-based tracks. 
Admission & Assessment

 

Undergraduate & Graduate

 

Postgraduate

 

CPD

 

Generic

 
If you are submitting for online delivery, we cannot guarantee that the programme will be accessible in all time zones.  
All abstracts must be submitted via the AMEE 2024 Abstract Portal using the links above. Abstracts will not be accepted in any other format. A new abstract system has been implemented and your AMEE username and password will not be accepted. Please register a new account. Abstracts may be submitted and edited until the specified closing time.

The abstract portal will close at 23:59hrs on the dates specified above. Extensions will not be possible.

If you have any questions about abstracts for AMEE 2024, email us at [email protected]